DOP. The most experienced and skillful cameraman of them all. Vatsa used to work for numerous TV and film productions, participated in many award-winning productions.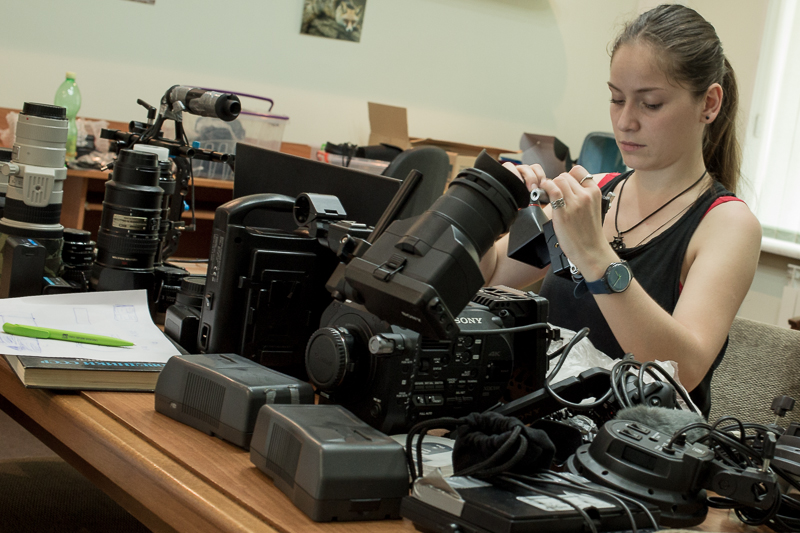 Assistant producer. She is all about the energy and social activities. If you are reading this page, most probably it's because she shared our web resources so many times.
Nika is a zoologist by background, knows every distant corner of Georgia; he is a great field worker and absolutely priceless person when it comes to filming animals somewhere in the wilderness.
Intern. Youngest member of our team, she already has some achievements in entomology. She makes research and is in charge of all bugs and small creatures that are filmed in studio. She has joined us specially for "Jara"
Technician, engineer, and most experienced hiker Shurik (Alexander) is both tech expert of EcoFilms (meaning he repairs and invents lots of things) and location scouter.